Teacher appreciation: Meet Mr. Morris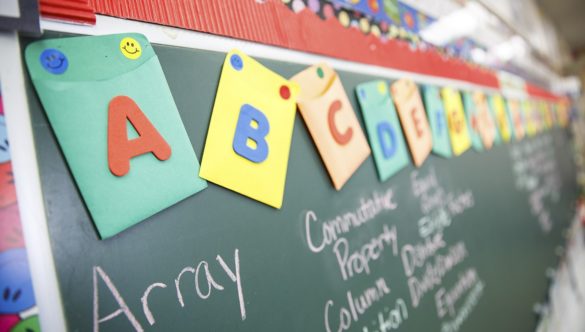 Typically, when individuals are asked about the best teacher they had, they think of an actual teacher they had when they were a student. I think of my partner teacher, Mr. Morris. As a City Year Milwaukee AmeriCorps member, I was very anxious to start the school year with a lot of unknowns ahead. Mr. Morris, on the other hand, had a sense of calmness and readiness, since he was going into his third year of teaching, and was ready for our work together at Rufus King International Middle School.
Mr. Morris has helped guide me in my role as a corps member, just by showing me what it takes to be a great teacher. He gives his all in the classroom, by providing our students with a variety of sessions, involving student led discussions and giving students the space to grow. Getting seventh graders excited for math class is a difficult task at times, but Mr. Morris does a great job of finding ways to engage all students.
One of the most inspiring traits Mr. Morris has revolves around social justice in education. His advocacy for all of our seventh-grade students is typically done behind the scenes but leaves a big impact. From something as little as wearing a t-shirt that says, "America needs public schools," to having conversations with our students about the Black Lives Matter movement, he exemplifies what it means to support his students, inside and outside of the classroom. He shows up every day ready to give students everything he can. Really, he has perfect attendance. I admire his resilience and compassion for our students, even on the hardest days he is always there for them.
This past service year has given me a deeper understanding and respect for all teachers. My service year would be so different if it wasn't for Mr. Morris and how great of a teacher he is, his impact will continue with our students, and with me, for many years to come.
Learn more about our impact and collaboration with Milwaukee Public Schools.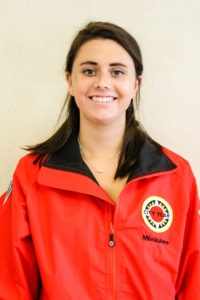 Article written by Michaela Hensley, City Year Milwaukee AmeriCorps member and proud alum of Miami University. "I choose to serve for City Year because I believe that I cannot advocate for change without acting for change. I strive to help students gain the best possible education because every student deserves to have an equitable, supportive and encouraging education. I know I cannot create a big change on my own, but I hope to change at least one student's life and their view on education.