Baton Rouge needs mentors like you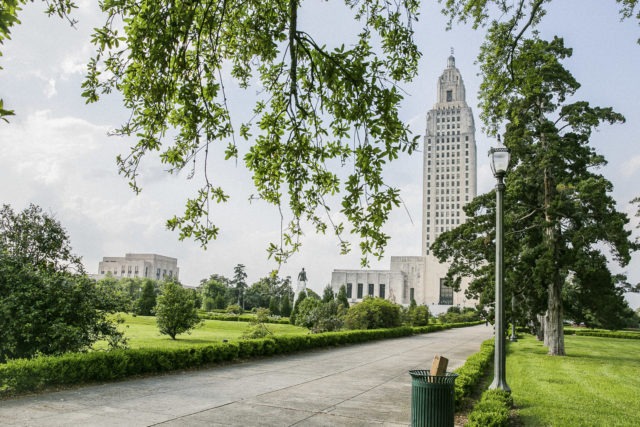 Baton Rouge, the capital of Louisiana, has it all–a thriving music scene, unique food culture, festivals and so much more! It's certainly a privilege for our City Year AmeriCorps members to be able to work in such a fun and lively city.
But we would argue that none of these reasons compare to making a difference in the lives and futures of students by serving with City Year Baton Rouge. It's a rewarding experience that will both challenge and inspire you, personally and professionally. You'll have the opportunity to help contribute to a school environment where students feel valued and academically supported.
Here are some insights from young adults like you who have answered the call to service and who know what it takes to really connect with students while helping build educational equity in the city of Baton Rouge.
You'll be working with a talented and dedicated team
"My first year as a City Year AmeriCorps member gave me #squadgoalsforlife, and I can say with certainty that I continue to serve at City Year for the squad goals," says Grace Andrews, Regional Grants Manager and Baton Rouge '12 alumna. "Although, I have had several roles in my time with City Year, every year has gifted me with a team of bright, kind, hardworking and dedicated individuals who have helped to shape my worldview. They've become my friends, my family and my lifeline. It's a privilege to serve and work with teams of fantastic people who inspire me daily."
Be a true hometown hero
"Coming back to my hometown means a lot to me. When I was younger, it was always a big deal for important figures to come to school, share their experiences and tell us that we could be whatever I wanted to be," says Carnisha Tassin, an AmeriCorps member proudly serving at Kenilworth Science and Technology School in Baton Rouge. "Knowledge is power and it's something that can never be taken away from you. I know how important it is to give back to the community and I serve so that students know that their future has no limits."
"My decision to join City Year Baton Rouge as an AmeriCorps member was driven by my mission to help students in my community achieve the academic success they deserve," says City Year Baton Rouge alumnus Jonathan Aker, who currently works as an Impact Manager in schools. "I want students in my hometown to have the opportunity to gain their education and to pursue a meaningful life. I have continued this mission by supporting AmeriCorps members and helping them deliver the best possible service to our schools and students."
Service is not all about academic support
"My passion for education began in college but was limited only to health-related topics. It was through City Year that I witnessed what I'd learned through my own education: health is all-encompassing," says Tamara Will, a first-year AmeriCorps member serving in Baton Rouge. "The impact that I make on my students affects their social, emotional and mental health. The relationship between the daily stress and challenges school-aged children may face is largely overlooked. Helping students with the hardest parts of homework, putting a smile on students' faces or simply listening when they're having a rough day are things I wouldn't trade for the world."
Ready to serve with City Year? Connect with us today: