City Year Kansas City Announces New Board Chair
City Year Kansas City launched in 2015 with broad-based support from the Kansas City community, from the school district, to prominent foundations and companies, to local politicians. To ensure this positive momentum City Year experienced in the beginning continued for many years to come, it was important to recruit a Board of Directors, and specifically a Board Chair, who was focused on future sustainability.
"I remember when we were first brainstorming potential Founding Board Chairs, Chiefs President Mark Donovan's name was on the top of the list as our dream candidate," said Audra Clark, City Year Kansas City Executive Director. "The Chiefs had made a significant, multi-year financial commitment as a Team Sponsor of our City Year team at Central Middle School and we were hopeful Mark would want to get more involved. To our surprise and delight, he accepted the opportunity to serve as City Year Kansas City's Board Chair and we got to work."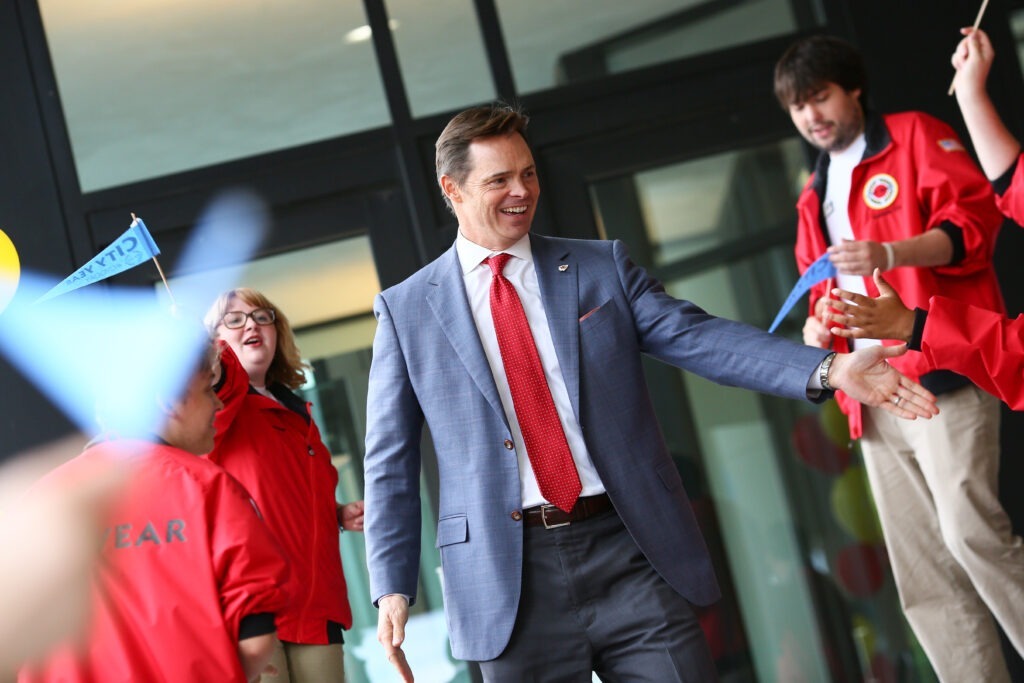 Mark has been an extremely active, hands-on Board Chair and the organization has flourished under his leadership. During his four year tenure, City Year Kansas City has:
Expanded from 16 to 68 City Year AmeriCorps members serving each year.
Grown its reach from 2 schools to 7 schools and from serving 1,000 to 4,000 students each year.
Raised more than $12 million in funding.
Launched the first City Year Gala, nearly doubling the revenue goal.
Been awarded the prestigious "Best of City Year" Award by the national City Year organization two years in a row, indicating City Year Kansas City is one of the strongest City Year sites out of all 29 sites across the country, in areas ranging from student impact to staff retention.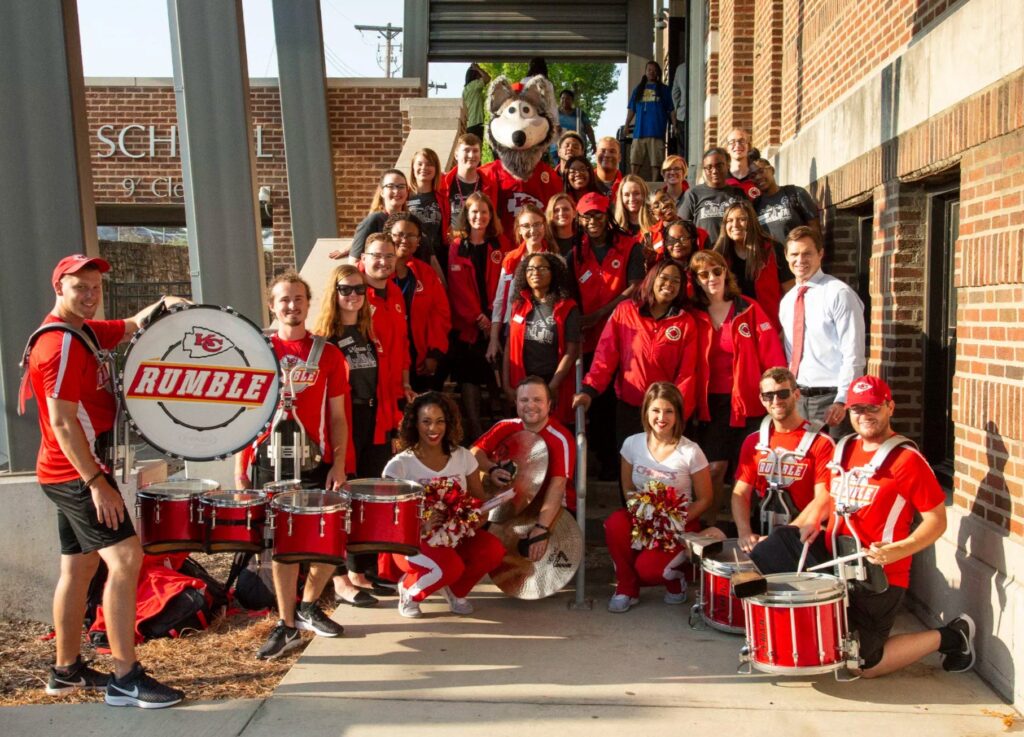 Mark also focused intently on building the City Year Board from the ground up. "When I agreed to be the Founding Board Chair, I asked what my criteria for success in the role would be. Audra said my number one priority should be building the most impactful and engaged Board possible," said Mark Donovan. "From that day, that's been my focus and I am very proud of the City Year Board we have assembled and I'm humbled to have led and served alongside my fellow Board members. My time as Chair is coming to a close, but I am excited that the Board has asked me to stay on as a member for another three-year term."
After serving for four years, Mark's term as Board Chair is ending, and local entrepreneur Jeff Hargroves will take his place.
"I'm very excited to welcome Jeff Hargroves as the next City Year Kansas City Board Chair," said Donovan. "Jeff has been an active Board member the last two years and is extremely passionate about the experience of our City Year AmeriCorps members and about the impact they are having on the lives of students. He will also bring great entrepreneurial experience to the position to lead City Year Kansas City into the future."
Jeff Hargroves' passion for education can be traced back to his own school experience, when he attended Kansas City Public Schools from K-6th grade, before moving away from the Kansas City area. After college, Jeff returned to Kansas City and in 2001, he founded ProPharma Group, a business serving the pharmaceutical industry. Jeff grew ProPharma into an extremely successful company of more than 1,200 employees around the world and recently sold the company, allowing him to focus more on his community interests, like City Year.
"I was immediately drawn to City Year's mission and after serving on the Board the last few years, I have been very impressed by City Year's measurable impact on students. So, when I was nominated to be the next Board Chair, I was humbled to carry on Mark's legacy," said Jeff Hargroves. "Mark has given the Board a steady, visionary drumbeat to follow as we have introduced and expanded the great work of City Year in Kansas City. I am grateful that he has invested so much time and energy into City Year and as a result, we will build off of the strong foundation he has laid."
City Year Kansas City is grateful for Mark Donovan's leadership and looks forward to working even more closely with Jeff Hargroves to continue to strengthen City Year's impact on Kansas City students.
From left to right: Mark Donovan, City Year Alum Alexis Broom, Jeff Hargroves, Kathy Donovan, City Year Alum Alissa Cuellar, Audra Clark.