Championing the work of our APIDA-Identifying Alumni
In honor of Asian, Pacific Islander, Desi American Heritage Month we are celebrating our APIDA-identifying alumni and the incredible careers they have gone on to post-City Year to help their community and beyond. From an elected Assembly Member Delegate to Ph. D. students looking to go on and change the world, meet our alumni below.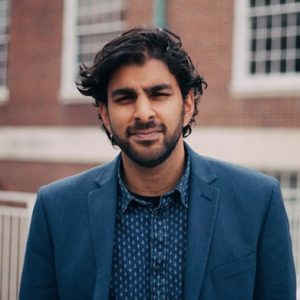 Shawn Gunaratne, '11-'12
"City Year L.A. was the hardest and one of the most rewarding jobs I have ever had. It gave me a crash course on how to succeed as part of a team as well as the opportunity to mentor and manage others at a young age. I quickly learned that there were so many forces working against us such as the lack of school funding, low teacher pay and socio economic challenges that students faced at home. However, I understood I could be a constant positive presence for the students I worked with even if that was the only thing in my control. I learned it was not about saving anyone, but just showing up, being positive and believing in our students."
Shawn currently serves as the Economic Development Officer for the Baltimore Development Corporation, helping BIPOC-owned businesses find capital, build wealth and scale. One of the ways he does this is by leading seminars like the one you can find here. Shawn believes City Year helped him understand how to do what you can with the resources you have and that to be a servant leader is to never forget you are in it for the long haul.
Karissa Lim, '18-'19
"In my personal statement for my graduate school application I talked about how 'utang na loob' – a Filipino phrase meaning 'a debt of gratitude' – was a huge theme in my childhood. As an Asian American immigrant youth, we are often told that we need to show our gratitude by repaying our parents for the sacrifices they made to come to the US. City Year was critical in shifting that mindset for me. The selflessness, passion, and drive of my fellow corps members and teammates (#93rdyaheard?!) taught me that serving without asking for anything in return is rewarding in and of itself. I am so thankful for the sacrifices my parents made, and I hope that serving for a cause greater than oneself is repayment enough."
Karissa is a second-year school psychology Ph.D. student at Teachers College, Columbia University, conducting research through the School Mental Health for Minority Youth and Families Research Lab. Karissa also serves as the Diversity Affairs Chair-Elect for the American Psychological Association (APA) Division 16's Student Affiliates in School Psychology (SASP), and is a founding member of her program's diversity committee, using her position in the organization to advocate for and share resources on #StopAAPIHate via social media. In solidarity with the Black Lives Matter movement, Karissa also co-authored the Advocating for Anti-Racism Practices Proposal, in which she and other students advocated for more explicitly anti-racist school psychology training. Check it out here.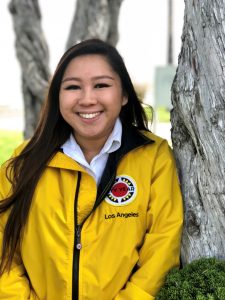 Megan Mercado, '17-'18
"My time with City Year was the catalyst that fired up my heart and soul about being of service to others. I was amazed by how much my students embodied resiliency and grit. Being an AmeriCorps member, I witnessed firsthand the power of empathy and how it ties us all together regardless of our culture, background and experiences."
Megan Mercado is currently a social worker working in the mental health sector providing group therapy to those on their own journey of healing and says that City Year's core value of Ubuntu is something she carries with her to this day. As she shares," 'I am a person through other people. My humanity is tied to yours.' I truly believe in this, and it continues to be my motivator in my professional career and personal life."
Leslie Shim, '11-'12
"After serving at Markham as a City Year LA corps member I wanted to put my activism and passion for social justice into policymaking…City Year furthered my passion for advocacy, inspiring me to utilize methods such as public policy and urban planning to fight systemic racism and injustices influencing communities, families and students."
Leslie Shim is currently an elected Assembly Member Delegate for Assembly District 53 for the California State Democratic Party, influencing decisions for Huntington Park, Boyle Heights, Downtown, Koreatown, Little Tokyo, Pico-Union, Westlake and Vernon. She also serves as an Executive Board Member for the Korean American Democratic Committee, acting as the Vice President for the board. Leslie has always had a passion for civic engagement, decolonizing education and transformative justice, and shares that City Year helped inspire the work that she does to this day. As she described, "I was inspired to get involved in local government and politics because I truly believe that change begins at home. I took what I experienced in City Year and wanted to scale up to having a larger impact on the communities I come from and worked with."
Kimberly Ung, '17-'18
"City Year is important to me because I have created lifelong friendships with individuals who have a common passion: to give back to the community. The societal issues that impact our communities feel very overwhelming and are a lot to tackle by ourselves. Knowing that we are working alongside each other to serve our communities, now through different avenues and careers, helps to make this challenge of improving our communities feel a little less daunting. Taking the initiative to serve, even if it feels like a very small action, will create ripples of positivity and touch many lives."
After her corps year, Kimberly gravitated towards careers that served individuals in the community, particularly individuals with disabilities. Post-City Year she was an instructor for adolescents and adults with autism, teaching students independent living skills that applied to work and school. Currently, Kimberly is completing her Master of Arts in Occupational Therapy at USC. She is also working as an occupational therapy student intern at an inpatient psychiatric unit in South L.A. with adolescents. Kimberly hopes to continue serving the community as an Occupational Therapist, whether that is with children, adolescents, or adults.