Encouraging personal responsibility in the classroom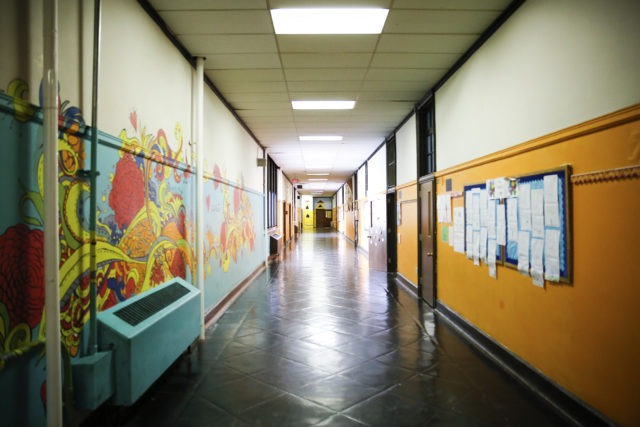 My name is Jacob Erler, and I proudly serve as an AmeriCorps member on the South Division High School team. This year, I had the opportunity to work with many amazing students. While the in-classroom growth of my students came first and foremost, I think it was seeing how my students grew as people over the course of the school year, that was the most impactful for me. Freshman year of high school is truly one of the most transformative years of one's life, and I was blessed to be able to make a positive impact with my students during this crucial time.
The one student I would like to highlight is Jesse*. Jesse started the year in a similar place to most high schoolers: more excited about making friends than doing actual schoolwork. Jesse is one of the funniest people I have met in my entire life, and she quickly made friends with nearly everyone in the grade. She would mess around in class, and when a teacher would try to redirect her, she would have a comeback or a little joke that would make the teacher laugh too! As a former class clown, I instantly related to her, while also understanding the hardships she would face because of her outgoing personality.
In November, I began noticing a change with Jesse. She and her best friend had a falling out, and she began to care even less about school. She would get incredibly frustrated and even walk out of class, feeling overwhelmed by her emotions and feeling as if she had no one to talk to. I decided to make a deal with Jesse: if she felt overwhelmed by class or by being around other students, she could call me over, and we could take a short walk to talk it out.
I was taken aback by how much Jesse had to share. Almost immediately on our first walk, she began opening up to me about her home life and past. She would talk about what she wanted to be and how she was going to get there. I would mostly listen, occasionally offering advice on how to balance being loud and outgoing with completing schoolwork. I personally feel as if school isn't always the best reflection of the reality of the workplace. At work, everybody loves the funny coworker . . . if they get their work done. I told her she can find a balance between making people laugh and handling her responsibilities.
Her change in behavior in my classes was almost immediate. Gone were the days when she would sit at her table and do no work for a whole class period. What I saw was the first steps in developing personal responsibility. When there was a large assignment due, she would ask if she could work in the hallway or the City Year room to not distract herself. When she had finished assignments, she would go and joke with other students who had finished or maybe would come give me a hard time about something.
Personally, the hardest part of the sudden end to our year was being unable to see my students continue to grow. Very few students grew in the way Jesse did. Seeing the first steps of personal responsibility develop in someone as joyful and hilarious as her was truly a bright spot during my year of service.
*Name changed to protect privacy of the student.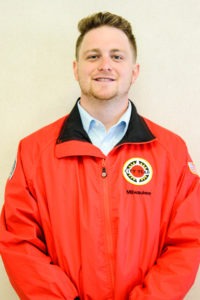 About the author: Jacob Erler proudly serves as a City Year Milwaukee AmeriCorps member at South Division High School. When asked about his personal leadership mission statement, Jacob said, "My leadership mission is to rally others to shared causes. It is so easy to get distracted and caught up in your own life in this world. I want to help people focus on the systematic issues that hold us all back. A rising tide lifts all boats!"