City Year alums: A lifetime of impact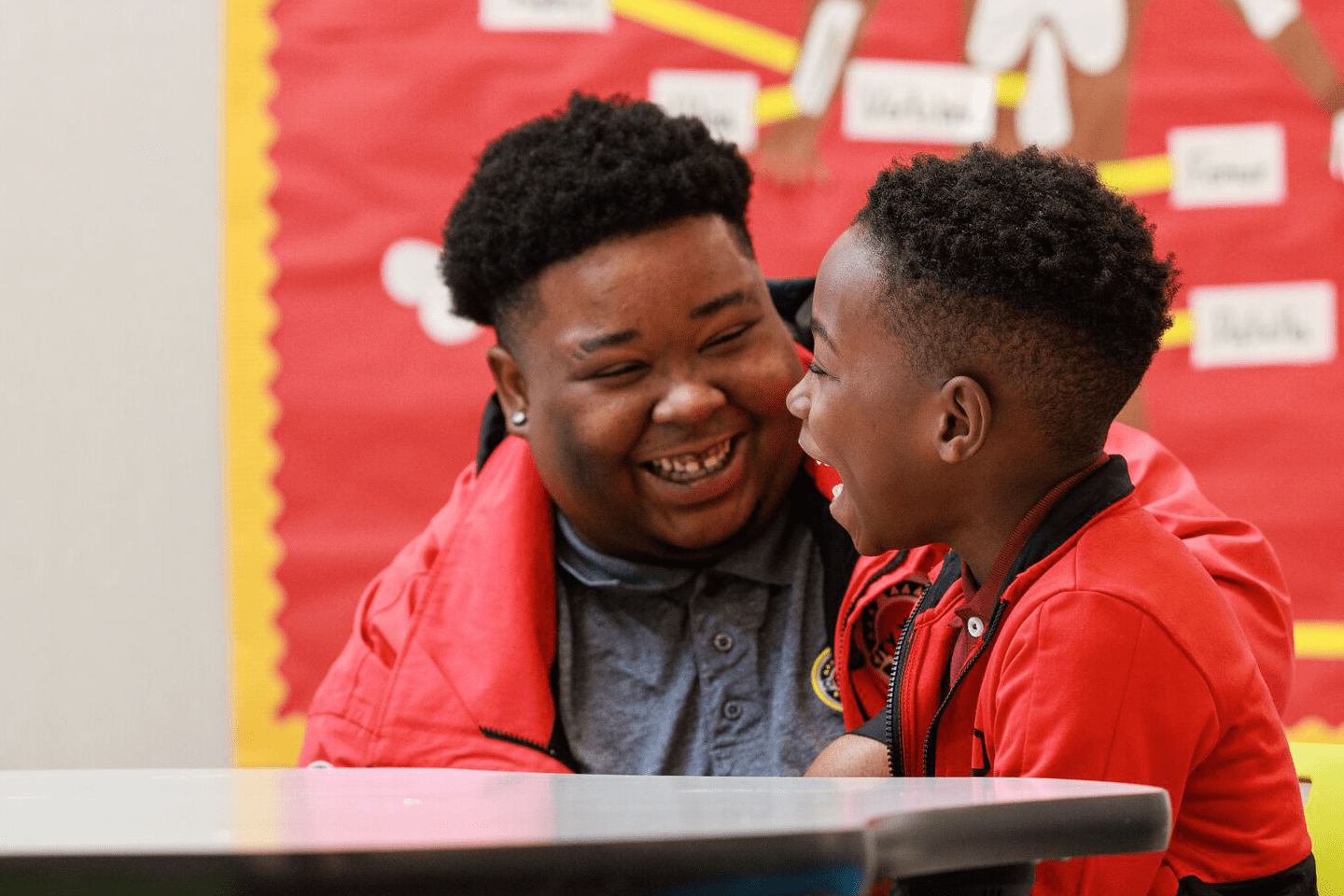 As the school year draws to a close and our AmeriCorps members complete their service year, City Year welcomes hundreds of new alums who join a community of nearly 40,000.
When City Year AmeriCorps members become alums, these young adults continue to lead and serve—bringing valuable experiences and skills into their daily lives and careers. Both as corps members and alums, they are defined by their commitment to serve others and give back to communities—often the same ones they grew up in.
"I knew how much I would have benefited from having someone in my corner when I was going through some of the things that high school students go through in challenging school environments. I wish I had had a City Year! For me, it was a personal decision to serve in Orlando to support high school students in my own community."
–Elexsa Perello (Orlando '19)
City Year alums continue to lead and serve
As young leaders, corps members bring innate talents to their service year: empathy; the ability to build positive relationships; a growth mindset that helps them tackle challenges and rebound from setbacks. These skills are indispensable for their own growth journey as well as their work in schools.
We've learned that through collaborating with their students, teammates and partner teachers; getting support from impact managers and other City Year staff; and participating in ongoing professional development and training, corps members acquire additional competencies throughout the school year that help them embark on their career path or continue their education with a better sense of their interests and strengths.
Skills honed by AmeriCorps members include communication, problem solving, teamwork, creativity and cultural competency—the same skills that are in high demand by employers and increasingly needed in our communities and workplaces.
City Year's alums also remain civically engaged after service at rates higher than the national average for their peers.
"City Year is not just for people who want to teach or go into the field of education—it's for everyone. You gain a service mindset that continues throughout your life. City Year is critical to establishing a career of service."
–Brandon Chaderton (Philadelphia '10, '11), now White House Liaison at U.S. Dept. of Agriculture
What our alums say about their service experience
In a 2022 survey* of our alums, we learned that their service with City Year helped alums to become more aware of systemic inequity; pursue a fulfilling career path; and increase their civic engagement.
94% agree they saw issues of systemic inequity firsthand
91% agree their service helped them effectively work with and develop relationships with people from backgrounds different than their own
84% agree City Year has helped prepare them for their career paths
84% say they are happy with their chosen career path
74% say their service increased the ways they are civically engaged
"City Year has been a life-changing experience. I know that I'll be drawing on the lessons I've learned for years to come."
–Will Reichardt (San José '10)
City Year alumni careers
While nearly half of alums (48%) reported in a recent survey that they currently work in the education sector as classroom teachers, administrators, guidance counselors or at education-focused nonprofits, City Year's alums are making a difference across many different professions.
In addition to education, alums work in business, government, health and medicine, law, psychology, social services and technology. Many are entrepreneurs. Several have launched their own nonprofits.
We're proud of all of our alums and excited to welcome this year's AmeriCorps graduates into our community!
Interested in serving with City Year?
* Approximately 34% (7,719) of the 22,729 alums for whom we have contact information responded to this survey.