Kingdom For Kids Playground Build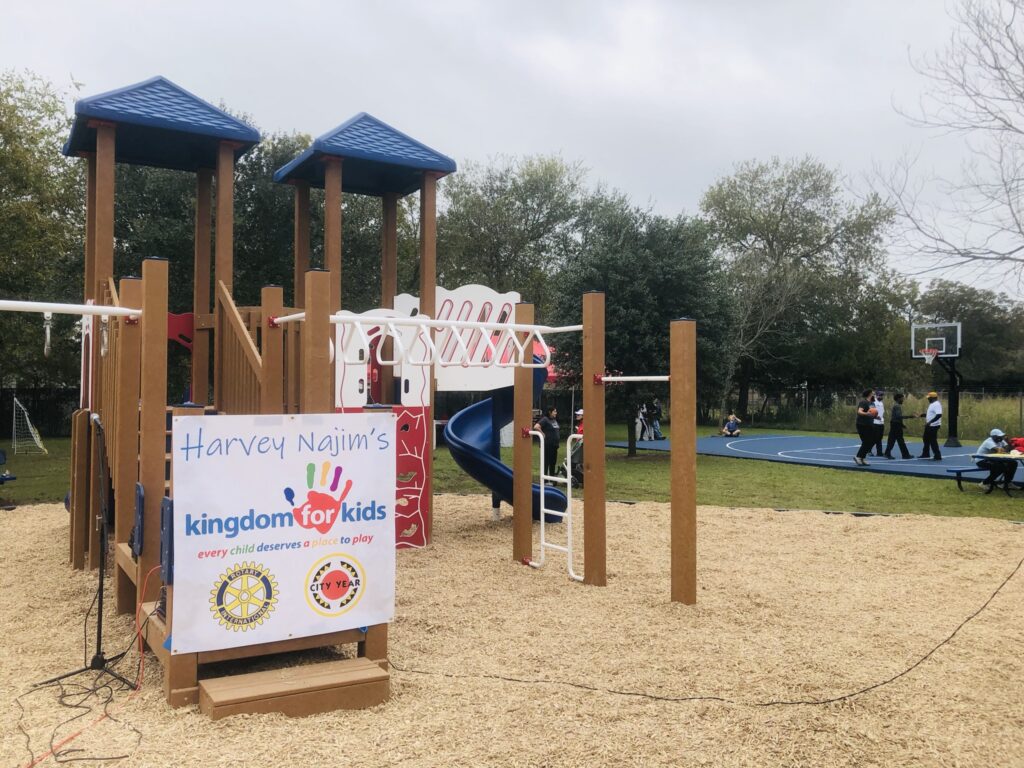 City Year San Antonio and the Rotary Club of San Antonio hosted the Kingdom for Kids Playground Build this past weekend, on Saturday, November 20th. Over 300 community members came together to build 2 new playgrounds, a basketball court and do some landscape improvements (including gardening, park benches, etc.) for the Child Advocates San Antonio (CASA), who was this year's beneficiary! Click here to learn more about the magnificent work CASA does for children in the welfare system.
Rick Cavender, past Board Chair and current Board Member of City Year San Antonio, started the Kingdom for Kids Playground Build in 1997. Since then, over 20 playgrounds have been completed across the San Antonio community.
We also had two of San Antonio's favorite mascots! The Spurs Coyote and the H-E-Buddy! To say this event was fun would be an understatement!
We are so grateful to our community for coming together to create a beautiful space for children to play! The event was made possible through the generosity of platinum sponsor, Harvey Najim Foundation; gold sponsors, Deloitte, and Doug Cross; and silver sponsors, Argo, Cavendar Auto Family, Frost Bank, and Spurs Give.
We also would like to thank H-E-B for donating food and snacks, as well as all our in-kind sponsors that made this event possible.